I can easily get caught up in the idea of adventure. So when Eve, the 18-year-old daughter of a good friend, asked me to join her and her mother on a cross Canada road trip, I eagerly accepted. Eve was moving from Vancouver to Montreal and was insistent on driving herself, her car, and all her "stuff" to new her home.
I will preface this by saying I had a GREAT trip and would do it again. But that doesn't mean it was easy. Let me paint an accurate picture for you. This is a 3,123 mile / 5,026 km journey estimated to take 53+ hours of drive time. Eve had never been on a road trip more than 12 hours long, so she may not have fully understood exactly what this journey would require. That said, she had a clear vision in her mind as to what this road trip would look like. The wind in our hair, a perfect soundtrack, sunshine for days and quaint stops in picturesque towns. The stuff movies are made of.
When our inquiring minds asked about the details, she was very clear. There would be no elaborate planning ahead. We would look a day ahead at a time, plan our next day's drive and pick a hotel the night before. And one non-negotiable… she wanted to arrive there as fast as possible.
As the reality of the trip became clearer, 53+ hours, 3 adults, a car packed with the necessities of 18 year old's life, we tried a few things to try to make the trip easier. We asked her to consider downsizing, to leave the car behind, ship the larger or most important things, consider flying to Montreal. Every answer was a firm NO.
And so, excited by the thrill of a summer road trip, of living on the 'wild' side, of supporting Eve, we stood aside. We let her plan this big adventure and in doing so, navigate a step into her adult life. This would be good for her.
And the first issue became clear when we were ready to depart and her mom and I were staring at a completely overstuffed car. Eve had failed to factor in that we too would have luggage. There was room for our bodies, but not our (small) suitcases.
Alas, we carried on. But for the first leg of the trip, 4 hours as we ventured to my Aunt's farm, I had to ride with my suitcase on my lap. It was only during that first, but entire, 4 hour drive that I started to make backup plans. My exit strategy. I told myself, "If this doesn't improve, I'll stay at my aunt's and find a way to get home from there" … or "if I can make it to Saskatoon, I can stay with family and change my flight home to leave from there". I was on my way out.
Thankfully, once we arrived at our first destination, we repacked the car and the situation improved. My backup plans A, B, and C didn't need to be deployed. But I was now prepared. I could act quickly if needed.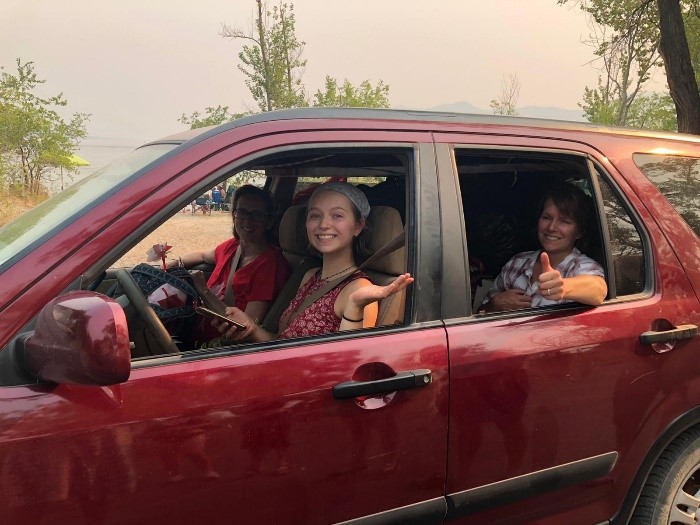 With a few other hiccups along the way, we finally arrival in Montreal and Eve, very suddenly, was desperate to get us out of the car. Unbeknownst to us, she had set up four appointments to look at apartments around the city. And she wanted to do it solo. What she hadn't anticipated was that we were hours ahead of check-in time, our room wasn't ready, and she had nowhere to take us. It was raining, hot and muggy. Parking was a nightmare and it was hard to navigate in a new city where the predominant language is French (which none of us spoke or read). As nothing went according to the plan she had in her head, Eve's frustration level grew by the minute. As did ours.
We got through the rest of the day and spent two more in Montreal. It was a fun end to the trip with some good meals, bike rides and sightseeing. Eve dropped us off at the airport and we flew back to Vancouver. Within days, we got an update from her. I am sure you will not be surprised to hear that a large portion of the items we had driven across country with were of no use. She had sold much of it on craigslist and was even considering selling her car because parking was a huge hassle and public transportation was great in the city.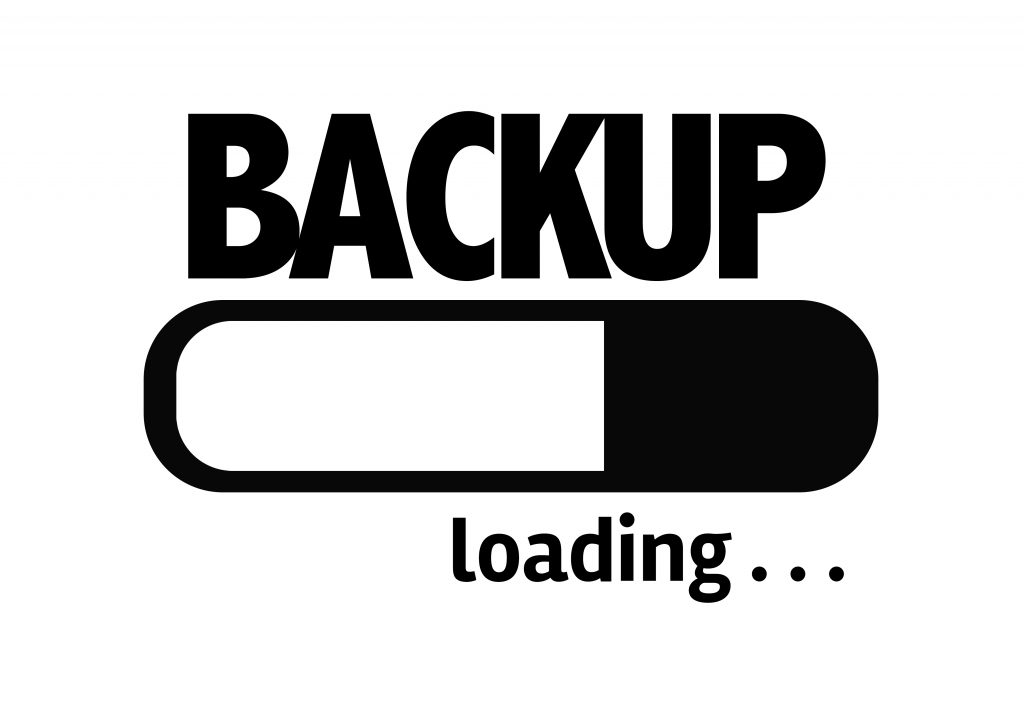 For Eve, very little was planned in advance. There wasn't any thorough research, probing conversations, anticipating common challenges or even realistic expectations. For me, I had allowed this to happen to me. In the whirlwind of an adventure, in hopes of supporting Eve in this transition, I put myself in a situation that did and could very well have gone more sideways. I had set aside over a week of my life and was hoping for a sort of vacation… though it was HARD to have the trip I wanted without a plan. It was fun, but it was full of missed opportunities. Although there was some uniqueness in this situation, the lessons were clear.

In any situation that lacks planning or control, recognize you are at the whim of circumstance, external factors and other people. When we are dedicating our time, money, or resources, we must go into everything with a plan and firm understanding of the circumstance.

In some situations, we might feel the need to tip toe around important issues. But when it comes to your life and your business, you should be the priority. Trust your gut and don't be afraid of upsetting the process.

When things seem too overwhelming, it's probably because they are. Don't be afraid to purge, shake things up, downsize or start from scratch. Just because something was necessary in the past, does not mean it is needed in the future. What worked then may not work now.

While speed is important, the milestones you reach along the way and the end result is equally important. Consider what can and cannot be compromised and weigh those factors carefully against the speed at which you want to act.

Always Have A Backup Plan. Whenever you're in a situation that doesn't feel quite right, it is NEVER too early to put a backup plan in place. THIS was one of the first lessons Rory Fatt, founder of Royalty Rewards® taught me. Get ahead of the crowd. If you sense an issue looming, know when and how you are going to extricate yourself before things get REALLY bad.
This principle applies to many situations. Have you ever been waiting to board a flight only to have it delayed? I've learned to start looking into alternatives IMMEDIATELY. Because if the flight is delayed once, it could be again, and the likelihood of it being cancelled gets higher. And then you, along with several hundred OTHER people will all be looking for another way to reach your destination. Early bird gets the worm. Every man for himself.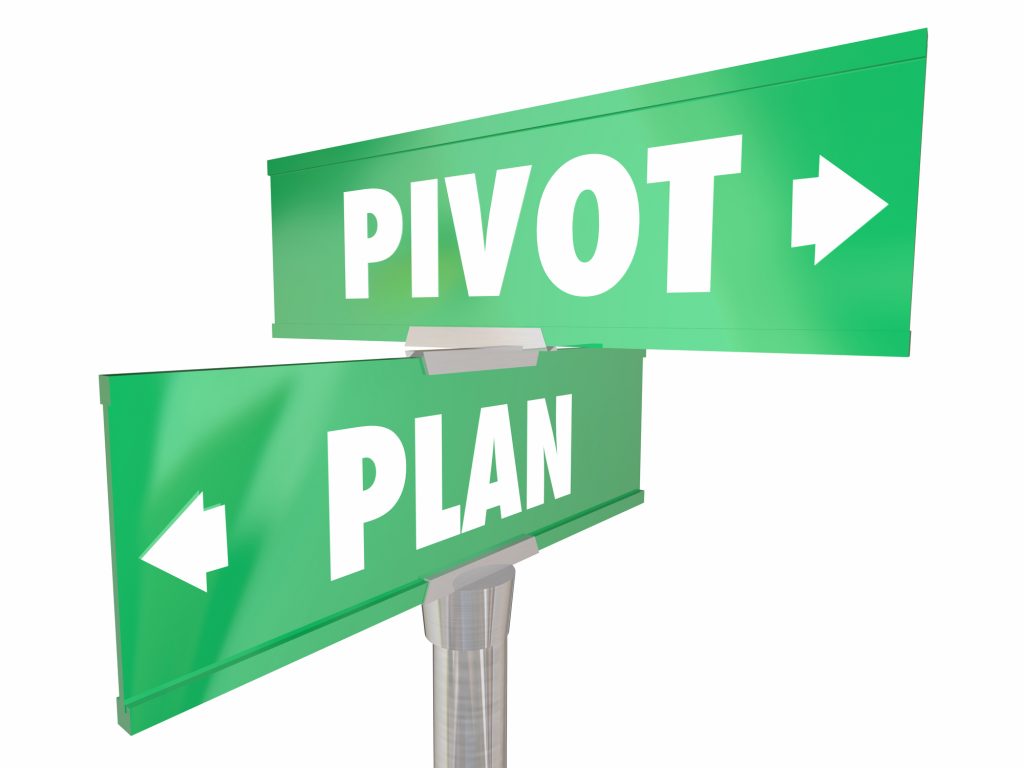 And when all else fails and you do find yourself in these situations, act quickly and ask yourself these important questions:
• What is my ideal end result?
• What are my motivators?
• What CANNOT be compromised?
• What CAN I reasonably accomplish?
• How else can I ADAPT amidst surprises or upsets?
• How can I anticipate additional problems?
• How can I keep a cool head?
• What are my next steps?