Ever had a relationship that just fizzled out? Maybe a high school friendship that disappeared, a flirty friend you thought would turn into something more serious, or a co-worker you thought you'd become besties with only to have it disintegrate when they went to a new job? I recently had a friendship fizzle, and it got me to thinking about all my other relationships. What makes some last? What makes some disappear? How do I keep the ones I really want? Some people, who I am close friends with, I haven't talked to in months because of Covid. It got me thinking about what I can do to make sure the ones I want to keep, don't fizzle out. Here's what I came up with.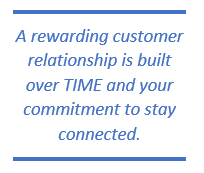 • Maintain contact with them – phone, email, text more often.
• Ask about what's going on with them
• Share things in my life with them
• Help them when they need it
• Remember their birthday, or other special events
• Pay attention to what they like and connect over it
Your Connection To Your Customers Has Been Disrupted
One of the biggest challenges resulting from Covid-19 is the relationships you had cultivated with your customers using your Royalty Rewards® customer list has changed. Customers were no longer walking in your door, no more face-to-face hellos, conversations with your staff, or the ability to get different marketing messages to them in person. Curbside, contactless pickup, and takeout and delivery for service has removed a large part of your ability to forge a stronger relationship with person-to-person contact.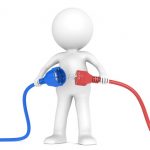 Your ability to communicate via in-store signage, or via your staff was limited. Further, if they haven't brought their car in for a repair since the virus started, or seen you since dine in closed, they may have no idea of your new procedures, or how you now operate. You need to get messages to them for them to take action, calm any concerns and update them. Unfortunately, everyone's patterns have been interrupted, so if you aren't continuing to foster that relationship, you run the risk of them going to someone else.
It's like you were dating the boy or girl next door, and then suddenly they went away to college.
Chances are, that relationship would fizzle out without intervention. Even though you may by physically seeing them less frequently, you still have to connect with your customers to continue to forge that relationship.
The list I made when thinking about my friends is the same way you should be thinking about maintaining your relationship with your customers.
EVERYTHING is a reason to connect and build that relationship with them, and here's the key: the focus doesn't always have to be selling them something.
– How you are keeping customers and staff safe
– New products or services or bundled items and packages
– Policy changes and new practices that make it easier and safer for them to do business with you – operational changes as well as facility changes
– Funny things that have happened in your business
– Connect with current events in the community or at large
– Celebrate staff milestones, business milestones
– Opening and closing of your seated dine in as regulations change
– REPEAT the important (i.e. profitable) items frequently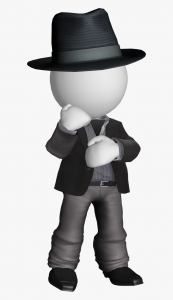 Royalty Rewards® covers the basics of this communication from you automatically.
We'll remember your customer's birthday and send them their birthday offer, and we'll remember other dates too. We keep track of the points they've earned and we'll send them an award when they've earned one. Depending on what program components you've selected with your Coach, if they haven't earned enough points for an award, we'll send them a quarterly statement to remind them to come in and earn double points when they do. We'll also send them updates of their offers in their app, and text and email reminders of their available offers. You don't have to lift a finger.
Then select additional campaigns that best suit your customers.
Then there are a wide range of events you can add to communicate with them about as the year progresses. One of the most popular is fast approaching. It's tax season again and each year we run the hugely effective Tax Break Campaign. There is more information about this further into this newsletter.
It gets our merchants some of the highest results of the year and there are important reasons why that you should consider for any direct mail campaigns you send.
First, it coincides with what's happening in the customer's life – what we call slipstream marketing.
You're talking about something they are thinking about.
Secondly, it adds some humor to an otherwise mundane or frustrating fact of life, taxes.
As you plan out your marketing for the year (which you can do with your Coach and your Cash Creator Calendar™), look for these opportunities to enter into your customers' lives at opportune times. Perhaps it's a change in seasons and their car needs certain care, or there's a holiday or monthly event that your community really celebrates. It could be your store anniversary, or your partner's birthday.
Now, craft an offer that matches that event – for the Tax Break campaign it's a tax break check – giving them a little relief. For St. Patrick's Day it could be a themed dinner or bundled package. For Easter it could be the opportunity to select an Easter Egg that contains a surprise offer when they come in for an oil change or to buy $20 worth of product. Be creative, make it fun, solve their problems and show your personality.
Add in cost effective email communication
Long time power user and Platinum Elite member, Bent Hansen, has done an incredible job during Covid-19 to continually update his customers as things constantly changed in his business. Emails get a message out fast, and they act as great reminders supporting all the products, services or menu item you are featuring. His regular email communication emails are of VALUE to them. Bent writes his email as if he is writing to a friend. He knows what type of people his best customers are, and writes as if he's speaking directly to them. His conversational tone and content demonstrate that he understands their needs, wants to solve their problems, and clearly reveals the culture of his business.
Use all the tools in your toolbox
Royalty Rewards® allows you to communicate via text, email, the app and in print with Sales Boost campaigns, awards and quarterlies. Consider how often your customers are hearing from you. In most cases, it isn't enough. You can't assume every customer is reading every message or receiving every media method you use, so repeat the most important information frequently. Your hours, your online order process, how to book an appointment, your contactless payment processing – what are the most important things for them to know.
Email is the fastest and most cost-effective way to communicate to everyone. However, it's important to remember that only a small percentage will actually open your emails so you're only really communicating to the most engaged customers. But the more effective your emails are, the more your open rates will increase.
With that in mind, in another article, we'll share with you the Top 10 Tips of Email Marketing and demonstrate using one of Bent's emails. If your email is going to make it to your recipient… it better be a good one! Our recommendation to use email comes with a caveat. Your Program includes as many emails as you want to send as part of your program but relying on email as your sole media is risky. Many new companies offer the "latest and greatest" in digital only marketing services, but they won't get the results you do with Royalty Rewards®.
Constant Contact claims that if you send 1,000 emails, only 189 get opened and 22.5% of those get clicked on. There is lot of room for error and technical breakdowns, viruses and spam blockers, blacklisting and whitelisting, and delayed messages. Not to mention, your recipient may not even glance at your email due to the volume of email we all receive these days.
So please, don't rely solely on email. It is ONE tool in your toolbox. You also need to use text, social media posts, direct mail and app notifications. Your Coach will help you use them all effectively.