One of the biggest sticking points in life… both personally and in business, is the repetitive, the tedious, the mundane and mind-numbing tasks. I leave them to the last minute and then curse myself when I struggle to accomplish them.
Often, these are boring or repetitive tasks, but sometimes they are just things I'm not so great at. Whatever they are, it's hard to get excited about doing them and they often become prone to avoidance. For me, one of these tasks is as simple as vacuuming the house. My own personal, dust-sucking vendetta.
"She has gone viral and has over TWO MILLION followers…"
A year ago, I started following an account on Instagram run by the owner of a house cleaning business. But it's no regular house cleaning service. The owner, Sarah, has provided followers a NEW way to approach cleaning the house. And people are interested.
She has gone viral and has over TWO MILLION followers, for good reason. I listened to her techniques, watched her videos, and even purchased her cleaning workbook. I've learned new tricks and have figured out how to make the tasks I hate more enjoyable… by using expert advice and making them easier. I've even created my own cleaning kit, just like hers, and my house has never been cleaner. She is my Cleaning Coach.
Why am I telling you this story? First, I'd encourage you to check her out @GoCleanCo and see what you can learn. Social Media is always changing (…do you know what an Instagram Reel is?) and whether we like it or not, a compelling, fun, and informative Instagram account is a great addition to your marketing program. (Can you start with one reel a month?) Second, because all Independent Business Owners can relate to putting off tasks and needing help, whether it be because they are repetitive and mundane, or because we don't have the expertise and don't feel confident.
Often, coming up with creative marketing ideas falls into this category. Communication with customers must be repetitive, yet compelling. How do you continue to come up with fresh new ideas, creative solutions to customer challenges, unique offers, and engaging campaigns? How do you keep your team focused on signing up new reward members and capturing reward transactions, when they can easily become a repetitive and tedious task?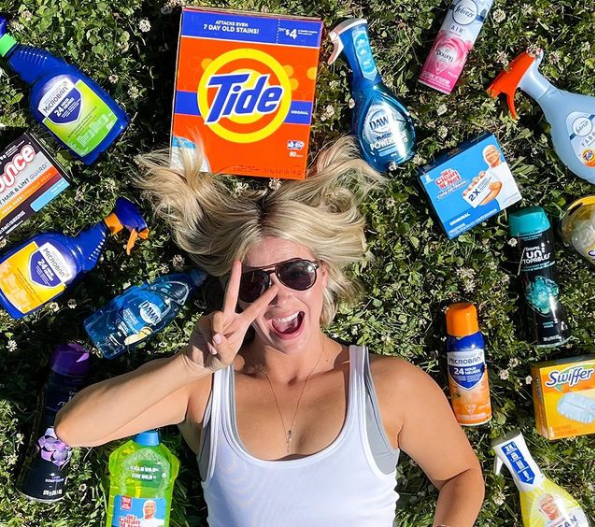 Much like my Cleaning Coach has changed the way I clean my home, your Royalty Rewards® Coach is available to help manage and reinvent your marketing tasks. They work with Independent Business Owners struggling with the same issues you are, regularly. They hear your frustrations and brainstorm together to generate new ideas and share creative solutions – which means you get the benefit of their combined wealth of knowledge.
With your Coach's help, you get to leverage one of our favorite marketing techniques: Steal and Deploy.
Our program is ALWAYS evolving, and many of the changes come from our conversations with you. When we are aware of your problems and frustrations, and when we share ideas and strategies, we can find ways to help you and improve the program at the same time. As we all forge forward amidst an emerging new economy, we must continue to adapt and reinvent ourselves.
In this issue, we've included some of the solutions your Coach has for common frustrations we hear, and new tools to help you not only keep up with but stay ahead of what your customers are looking for.
If you have an issue you are struggling with, a repetitive task you want to automate, a desire to create more creative marketing offers and campaigns, a group of customers you need to get to return again, whatever it is, talk to your Coach. Their services are included in your Royalty Rewards® Program.