I once heard a great analogy of an Independent Business and a bucket. All Independent Businesses expend money, effort and resources to gain new customers, to add them into their 'bucket'. But what is equally as important as adding new customers, is stopping all the ways we lose them, i.e., plugging the 'leaks' or 'holes' in our bucket. Of course, some of those leaks are unavoidable… customers move away, have children, get news jobs, experience major lifestyle changes and even pass away. So, when we find a leak that we CAN fix, a hole that we CAN plug, we better do it FAST.
In this economy, consumers are becoming more and more demanding. Like us, they are dealing with higher prices to stock their homes, feed their families, for entertainment, transportation, etc, and they are demanding more in return for their money. If we don't consistently provide a "WOW" experience, or if customers have a bad experience (or even just a mediocre one), it's just another hole in our bucket. And instead of our marketing dollars producing a valuable ROI and repeat loyal customers, all they're doing is speeding up the rate at which people find out we are boring or not good enough.
So, what's wrong with just a mediocre experience?? Consumer demands and expectations are changing. If we don't deliver something memorable, they won't remember us, they won't tell other people and they'll be that much more susceptible to the competitor down the road, or the many other options available to them.
How many times have you spent money at a business and left underwhelmed? Maybe downright disappointed? Or even angry with the experience you had? Me too. Being a consumer is often disappointing. Boring even. A business doesn't necessarily have to do anything wrong; but at the same time, they didn't do anything "else". "They fixed my car. They served me a meal. They sold me the item I wanted." Nothing to tell friends about, no reason to go back.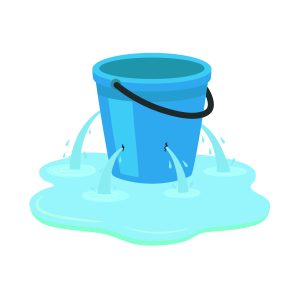 If we don't consistently provide a "WOW" experience... it's just another hole in our bucket.
At Royalty Rewards®, we practice Direct Response Marketing. A proven method of marketing that elicits a direct, measurable response from the consumer. And it's closely connected to another form of marketing that, as an Independent Business Owner, is very worthy of your attention.
Relationship Marketing is about building a strong connection with your customers. It's about providing them with a memorable customer experience, listening to and engaging with them. And a relationship that is beneficial for both sides.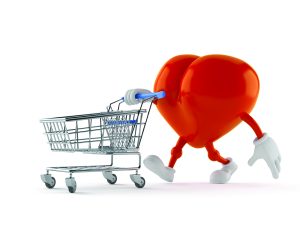 "Suddenly, logic is no longer the deciding factor in a purchase, emotion is."
We've all heard the old adage that people do business with people they know, like and trust. And it's true. When you take the time to get to know your customers and give them something special, the result is more transactions, more spending per transaction, more referrals and more revenue. Suddenly, logic is no longer the deciding factor in a purchase, emotion is.
It reminds me of an experience I had recently on a getaway with friends…on an excruciatingly balmy day. None of us were in the market for any jewelry, but we wandered into a jewelry store after the display window lured us in. We were greeted as soon as we walked into the store, which was beautiful and, thankfully, air conditioned.
We all sighed with relief. The salesperson offered us each a bottle of ice-cold water as her introduction. We wandered the displays. One of us expressed the need for a bathroom and we were all offered the use of one, which was as lovely as the rest of the store.
We continued to browse, without intent to buy, and ended up staying close to an hour because it was so pleasant. The non-shopper among us sat in a beautiful chair and rested. The salesperson chatted with us, asking where we were from and about our friendships. She didn't "sell" anything, but she provided answers or suggestions when we asked. In the end we ALL bought something, and each purchase was put in a reusable brightly colored cloth drawstring bag. It was one of the best retail experiences I have ever had. We were treated BEYOND anything we expected. We were engaged, just enough. And for that business it resulted in 5 transactions that day, and we have ALL returned on subsequent visits when we travel to the area.
We all know that memorable experiences are important, but how do we create them? How do we improve on what we're already doing? How do we gain that competitive advantage and differentiate ourselves from the crowd? How do we incorporate a human touch into every transaction?
Well, here's the good news. As an Independent Business Owner, this is where you shine. This is your SUPERPOWER. Your advantage over the corporations and chains. YOU have the ability to cater to your customer's individual needs. To turn on a dime. To adjust. To leverage.


Check out the memorable experiences these Royalty Rewards® Merchants create for their customers....
Jerrol's (Ellensburg, WA) has just about everything you might need to increase your productivity, creativity and learning. Their customers rave about their selection of art supplies, office supplies, greeting cards and books. But in addition to all the products they provide, they host poetry readings, book signings and hold art demonstrations. There's always something fun happening, just recently they celebrated their 75th anniversary by giving away ice cream in memory of their founder. Jerrol's is an expert at creating a sense of community and bringing together customers with common interests. 
Mark Twain's Pizza Landing (Metairie, LA) sells the Best Pizza in Metairie and guarantees your dining satisfaction. But in addition to good food and service, Mark Twain's is very active in their community. They host numerous fundraisers, donate partial proceeds to their organizations, and do everything they can to support organizations and families in their community. They also have a "messy sundae" on their menu that attracts both kids and adults and is one more fun way to make special occasions memorable.
Congdon's Doughnuts (Wells, ME) has been serving up world famous doughnuts and breakfast items since 1955. Their customer base is very seasonal, so they wanted to find a way to leverage the influx of summer tourists and turn their large outdoor space into a revenue generator. What did they create? Congdon's After Dark. The only food truck park in their area that operates daily in the summer season. It has grown into a massive local event that has
expanded each year. It includes fundraisers, car shows, kids' entertainment and live music. In New England, it's the place to be on any summer night. Congdon's After Dark is in the business of memorable experiences.