"Happy Birthday!" If you're like most people, being remembered on your birthday makes you feel good. Some of us might not love a spotlight, but it's always nice to feel love from the people around you on your special day.
As a Royalty Rewards® Merchant, you already understand the importance of birthdays in marketing to your existing customers. We've been talking all about Relationship Marketing in this edition, and birthday greetings and gifts certainly fall into that category.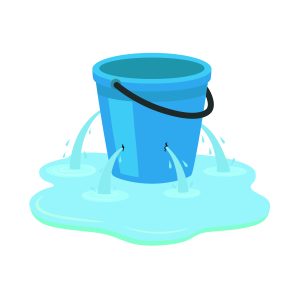 But what about NEW customers? For a small business, getting NEW customers is a tough but important task. Think back to the analogy we talked about earlier: your business as a bucket, holding all your customers inside. But leaks in your bucket are inevitable. Customer habits change, they move away, experience lifestyle changes, and inevitably you lose some. So JUST as important as a continual effort to maximize your existing customer experience, is the task of finding a continual stream of new customers. How do we do it? Here's a look at how our Royalty Rewards® New Customer Acquisition Birthday campaign works.
Getting a new customer is not cheap. So to ensure your investment produces the highest ROI, we only target prospects who are most likely to become a good customer. How do we know who those people are? By analyzing your existing, best customers. That's right, the answer is found directly from your Royalty Rewards® database. We already KNOW these people like your business! They already have a history of spending money with you and analyzing them
will give us a profile to target as we start to look for new ones.
And this is no regular analysis, rather your existing member database will be analyzed using psychographics. Unlike demographics (which categorizes people based on age, gender, income, marital status etc.), psychographics goes a level above and looks at characteristics and traits such as values, desires, goals, interests and lifestyle choices.
Here's another way to look at it: Imagine two families who live on the same street. While their demographics may be very similar, their psychographics are vastly different. One family may enjoy hikes on the weekend, have certain political views, hold a higher/lower level of formal education, and might read certain publications. While the other family may partake in none of those things. If we used demographics to categorize them, they would fall into the same category. But with psychographics, we know they are nothing alike.
With this psychographic analysis, we supercharge your New Customer Acquisition investment, targeting a group of prospects, just like your existing best customers, who are celebrating their birthday that month and live within a 10 minute driving distance.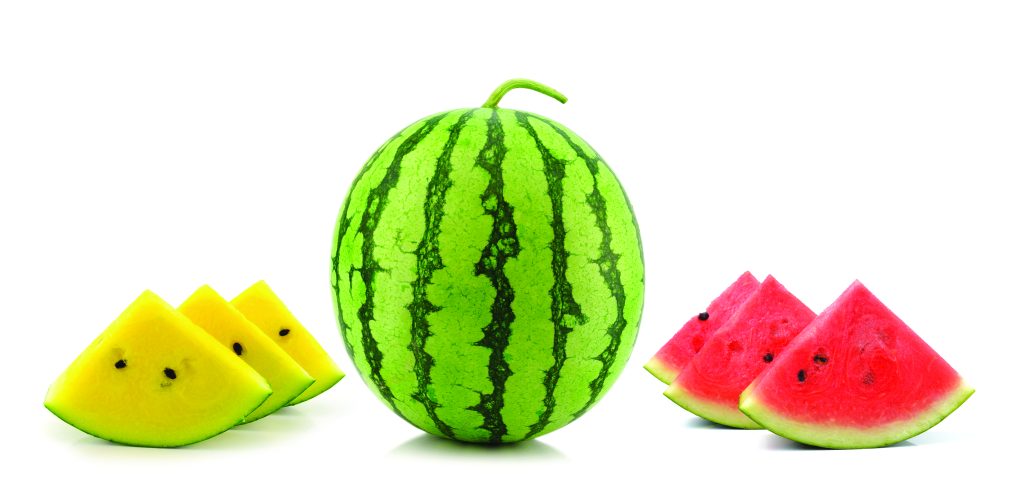 A yellow watermelon!? They exist. And like psychographics, although two watermelons may look the same on the outside, they can in fact be VERY different.
Step 2: Send an IRRESISTABLE Offer
Consumers are bombarded with up to 10,000 marketing messages EVERY DAY. In order to get the attention of a NEW customer, you have to stand out in the crowd, and the New Customer Acquisition Birthday campaign is designed to do just that. Remember, this campaign leverages the Prospect's birthday as a way to introduce your business to them, gives them an irresistible offer/gift, and invites them in to check out your business. That is no small feat, and the marketing piece has been designed with that in mind.
Check out the New Customer Acquisition Birthday Greeting Card!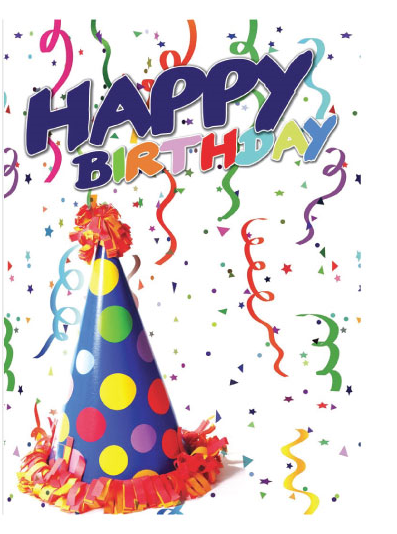 Select from our standard Birthday front or create a customized front designed to showcase your business. Ask you Coach for details.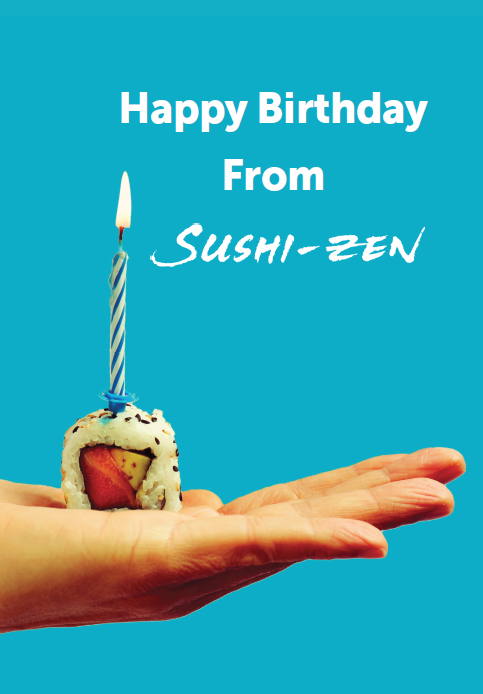 Mailed in a bright blue envelope with a live stamp, it is designed to be SEEN and OPENED.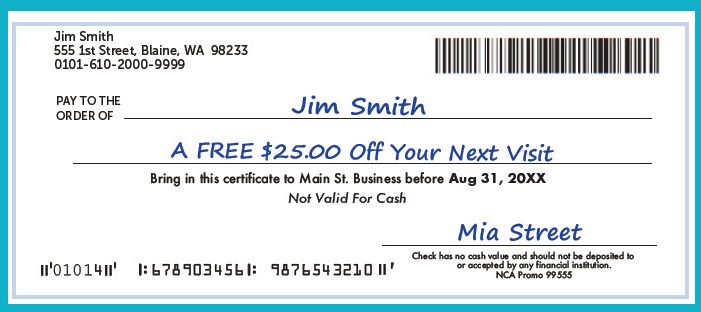 Perforated check-like certificate includes your compelling offer, expiry date and offer details.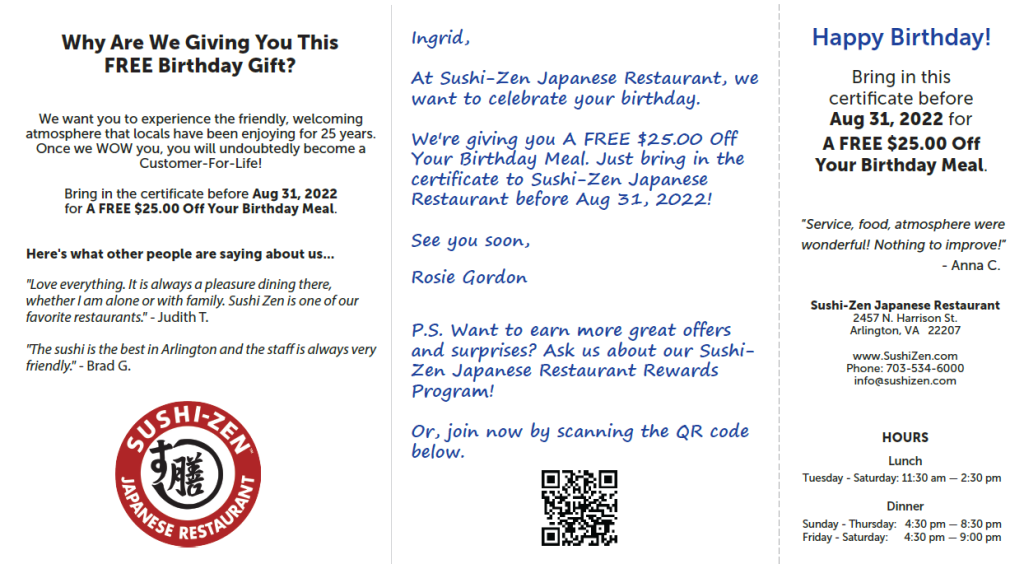 This tri-fold greeting card, with handwritten font, tells a story and genuinely invites the prospect in to visit your business. Includes testimonials, your hours, address, etc.