What Would You Do If Your Customer List Disappeared?
It' s hot topic these days, whether it be Facebook, Instagram, or TikTok… everyone wants to be an influencer. And there is certainly a lot of value in your business' social media presence, but you can't just create a page and expect it to benefit you. You must have a strategy that continually provides compelling content and…here is the important part…. consistently converts your followers into sales.
To put this in context, do you know how much money your followers have spent with you? Do you have a process to invite them into your business and get them in your database? Do you have a process to get them to refer you to other potential customers?
If you have a large social media following, or are working to build one, it's important to remember that those followers may or may not have ever given you money in the past. They may not even live near your business. They may just like what you post, or they may be interested in your business for a separate reason all together.
So how do we monetize it?
The unique thing about these followers is that when they are looking at your posts and content, they've got time on their hands. They're scrolling! This is the perfect opportunity to target these followers and convert them into Rewards Members. Once they enroll, all their personal info resides in YOUR Rewards database, which is in your control. From there, you can use your marketing communications and turn that relationship into SALES and build an ROI. (More details here)


The other critical thing you must be aware of is security and responsibility. Do you have a process to approve new posts? What happens if something goes wrong and all those followers disappear? Maybe you (or a team member) inadvertently post something against the platform's guidelines, and they shut you down? Be very cautious of who has access to your social media accounts and be sure to update passwords regularly. If any of those team members change, passwords should be changed immediately.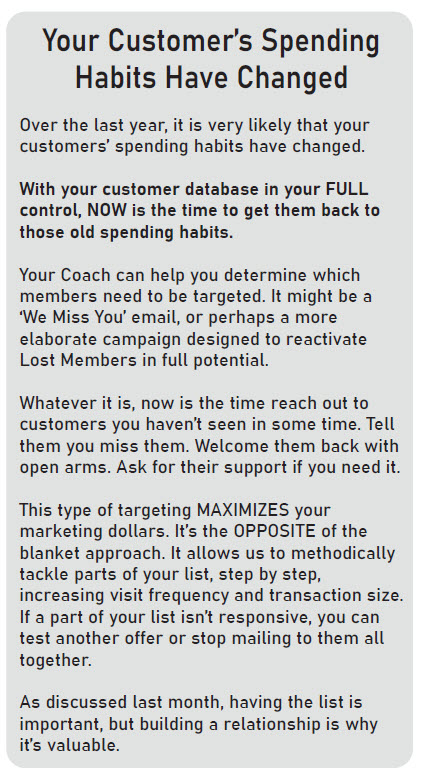 On this topic is hackers, who have developed very convincing ways to trick you and steal your social media passwords. We recently heard a story from of a small retail store owner who responded to what she thought was a copyright breach email from Instagram, only to realize too late that it was a scam. In the process, the hacker gained access to her account, changed her password, and suddenly she had no access and no control of her account or her 4,500 followers. It had taken YEARS for her to build this list and there was very little resources and no recourse available to her. So now she has to create a new account and work on growing her list of followers from scratch. (Once hackers gain access and lock you out, they change your page/account name and then use it to market other services to what used to be your followers. They quickly take and leverage all your hard work.)
A Crisis Is Inevitable But It Doesn't Have To Be Devastating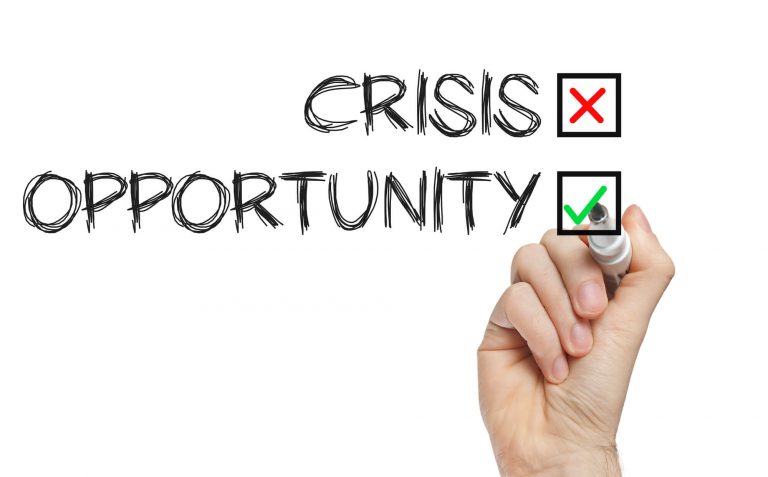 If Covid-19 has proven anything to our Merchants, it is the value of having a customer list in times of crisis. Over the last year, our Merchants have been able to communicate to their customers and continue to build the relationship they have fostered.
But a crisis won't always come in the form of a global pandemic, and it's inevitable over time that something else will negatively affect your business.
Over the years we've had merchants face fires, floods, road closures, renovations, etc. Recently, Platinum Elite Member Scott Stanley of Stanley's Ale House, had a devastating kitchen area which has shut his business down for the foreseeable future. This would typically devastate a business owner, but Scott is already finding ways to use his list to keep his customers informed and will communicate with them regularly as he rebuilds. He's also garnered a ton of support from his fellow Platinum Elite Members. Through this process, Scott has learned a lot about his insurance policies and the processes that follow such a situation.
With the power of his database behind him, Scott will be able to have customers involved in the process and provide updates as it progresses. This engagement will go a long way to continue to strengthen his relationship with them even while he is closed, and once he opens, allow him to return to his regular sales levels quickly.
Pro Tip from Scott: NOW is the time to review your policies and ensure you are best prepared for any type of situation that could hinder your business.
And finally, don't discount how critical your list will be if you decide to sell your business.
How would you value a successful business with a list of its 2000 top customers (including name, address, email, visits time, dates, amounts, etc) versus the same business without that list? This is an integral part in the valuation of your business.
Ultimately, the power is yours. As a Royalty Rewards® Merchant, and with the support of your Coach, you have all the tools you need to build and foster your customer relationships, customer
engagement, the value of your database, and ultimately your sales and profits.