If you've ever watched a race, you've seen it in action. The process where one racer follows behind another closely. Slipstreaming is a specific technique used in racing to reduce drag and take advantage of decreased wind resistance by following behind a fast-moving object. And in marketing, it works the same way. It's about hitching a ride, seizing an opportunity and boosting performance with minimal cost.
There are few things that unify us like income taxes. And for business owners, this creates a unique opportunity. A 'Slipstream' opportunity. A chance to leverage a conversation that is already happening in the mind of your customers. Income taxes are usually a drag, but this promotion is FUN, adding some levity into an otherwise downer experience. I mean… we think EVERYONE deserves a Tax Break, don't you?
If you are a longtime Royalty Rewards® Merchant, this is a reminder to call your Coach, revisit last year's Income Tax Campaign and optimize it for 2022. And if you are new or haven't yet participated, this is your opportunity to hitch a free ride, one that will surely help you SURPASS your expected sales goals for this March or April. Like the Thanksgiving Campaign, this campaign is one of the most successful for our clients. It works every year and brings great returns.
Here's a few reasons why…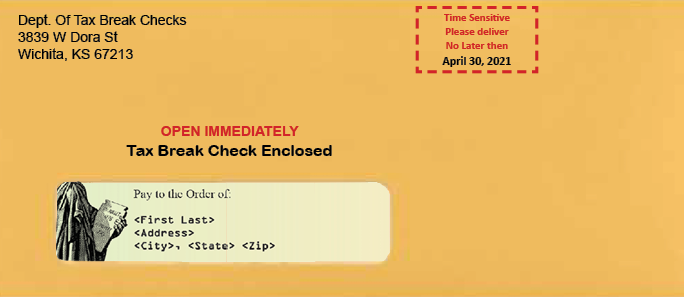 DESIGNED To Get Opened. Mailed in a KRAFT envelope, date stamped 'Time Sensitive – Contents Expire', and a window 'peak' at a check with your customer's name on it, every part of this campaign is designed with intention. This arrives looking just like an actual Income Tax Return Check and is TESTED to get maximum response.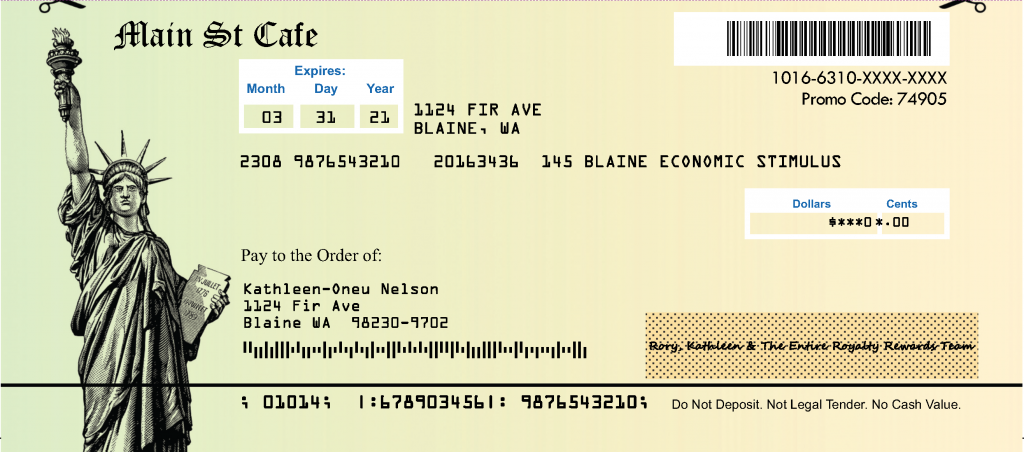 LEVERAGES the INTRIGUE of a Physical Check. There is something magical about a check. A physical promise to pay. Instead of a traditional offer, this campaign uses a specic dollar amount, promised in the form of a check. Insider trick for maximum impact? Use an uneven number with dollars AND cents.
TIMING & TARGETING Options. Income tax season spans several months so we provide the option to target multiple groups of members with TWO in-home dates, March or April. In other words, you can target your top ACTIVE customers in March and your most valuable LOST customers in April. In addition to leveraging this once-a-year opportunity to the max, this approach strategically spreads out the flood of responses over a 2-month period of time (or longer depending on the expiry date that is best for your business) making it easier to handle from an operational perspective.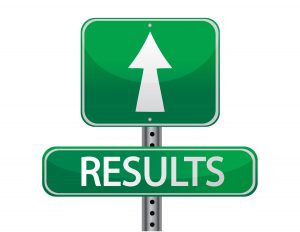 "That's all great…
but what were the RESULTS?"
Royalty Rewards® offers ROBUST Campaign Sales Reporting. Here's a look at some Income Tax Campaign results from various industries. In addition to reporting on Actual Redemptions (ie. Transactions where the campaign was redeemed), we also separate out Assumed Redemptions.
It's important to understand the latter. They are transactions by members who received the campaign and visited in the campaign period, but for some reason, the campaign promo code wasn't assigned to their transaction. In most cases, this is due to staff error and so it's super important to count these in your overall response. That said, for transparency we separate these out into their own category as we have below. If you need more info on how these differ, be sure to ask your Coach for a run through on your next call. And if you find a high number of assumed transac􀆟ons in your Campaign Sales
Repor􀆟ng, we can help you address this.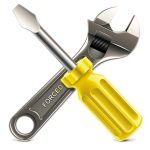 SALES GENERATED
$23,885.04
AVERAGE SPENDING PER TRANS
$426.52
And that's not all for this Auto Repair Shop… an additional 114 members who received this campaign, visited in the campaign period, and spent an additional $74,623.24. Total Sales Generated – $98,508.25   ROI – $158 to $1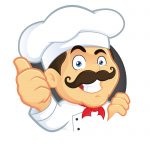 SALES GENERATED
$24,585.92
This Restaurant also received great results… an additional 91 members who received this campaign, visited in the campaign period, and spent an additional $7,504.92. Total Sales Generated – $32,090.84   ROI – $122 to $1
Imagine if this Retailer mailed MORE than 98? Plus an additional 5 members who received the campaign, visited in the campaign period, and spent an additional $1,644.60. Total Sales Generated – $5,957.25 ROI – $53 to $1
P.S Lost Reactivation Works! In 2021, a Retailer trying the Lost Reactivation Campaign for the first time targeted their Lost members with a $11.32 Tax Break Check. They tracked $15,977.47 in Total Sales and reactivated 228 members.
Call your Coach at 1-888-353-5012 to secure your campaign or click the button below to learn more.