Before our founder, Rory Fatt, started Royalty Rewards®, he owned and ran a food business that home-delivered frozen gourmet meals. And he struggled A LOT. The only marketing strategy he had was to copy big chains and big brands. No one was responding to his ads, and he was bleeding money trying everything he could to find new customers.
Out of desperation, Rory started to study different types of marketing and began to attend success seminars. Eventually, he discovered direct response marketing and buried himself in all the principles that he would then use to build the Royalty Rewards® Program. One of those important principles? The power of knowing your audience. As Rory started to see success from his marketing, he realized the importance of KNOWING his audience and defining and targeting his ideal customer.
Who were these individuals and families buying home-delivered meals from him? Where did they live? Where did they shop? What were their hobbies? What was important to them? How would he find more of them?
Marketing is like fishing. You need the right bait, the right lure. You need to know EXACTLY what KIND of fish you want to catch and what will get them to bite.
The first step in creating any marketing piece is asking questions. Questions about your audience, who they are, what they value, and also about what YOU want to accomplish. With these answers, you can create a targeted marketing piece that your audience is most likely to respond to. And with your Rewards Program, you have the
power to decide exactly which members you will target with a campaign.
Targeting your marketing means sending the right message to the right customer at the right time.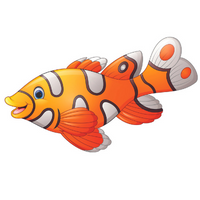 Unfortunately, you never know when the right time is, so you always need to be marketing, putting as many lines in the water at one time as possible.
Targeting your marketing is essential to maximize sales and response. By slicing and dicing your customer list, you can target with specificity and ensure your marketing gets the best ROI possible.
One the next page, we've summarized just some of the different customer groups you have access to in your Rewards database. Make sure your marketing calendar includes regular communication targeting EACH of these specific customer groups.
What customer groups or segments haven't been getting your attention lately? We encourage you to reach out to your Coach and create a plan for those customer groups that need a little more attention to come back and see you.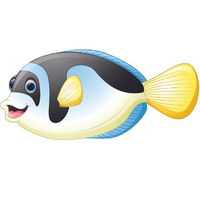 The first step to build a successful marketing campaign is to ask important questions about your audience AND about what you want to accomplish.
– Who is going to receive this?
– Are they single? Or part of a family?
– What are their hobbies?
– What do they do in their free time?
– What is important to them?
– Where do they shop?
– What type of offer will they value?
– How do I want this to make them feel?
– What are MY goals from this campaign?
Once you have answers to these (and other) questions, you'll be ready to create a targeted marketing piece that your audience is most likely to respond to.